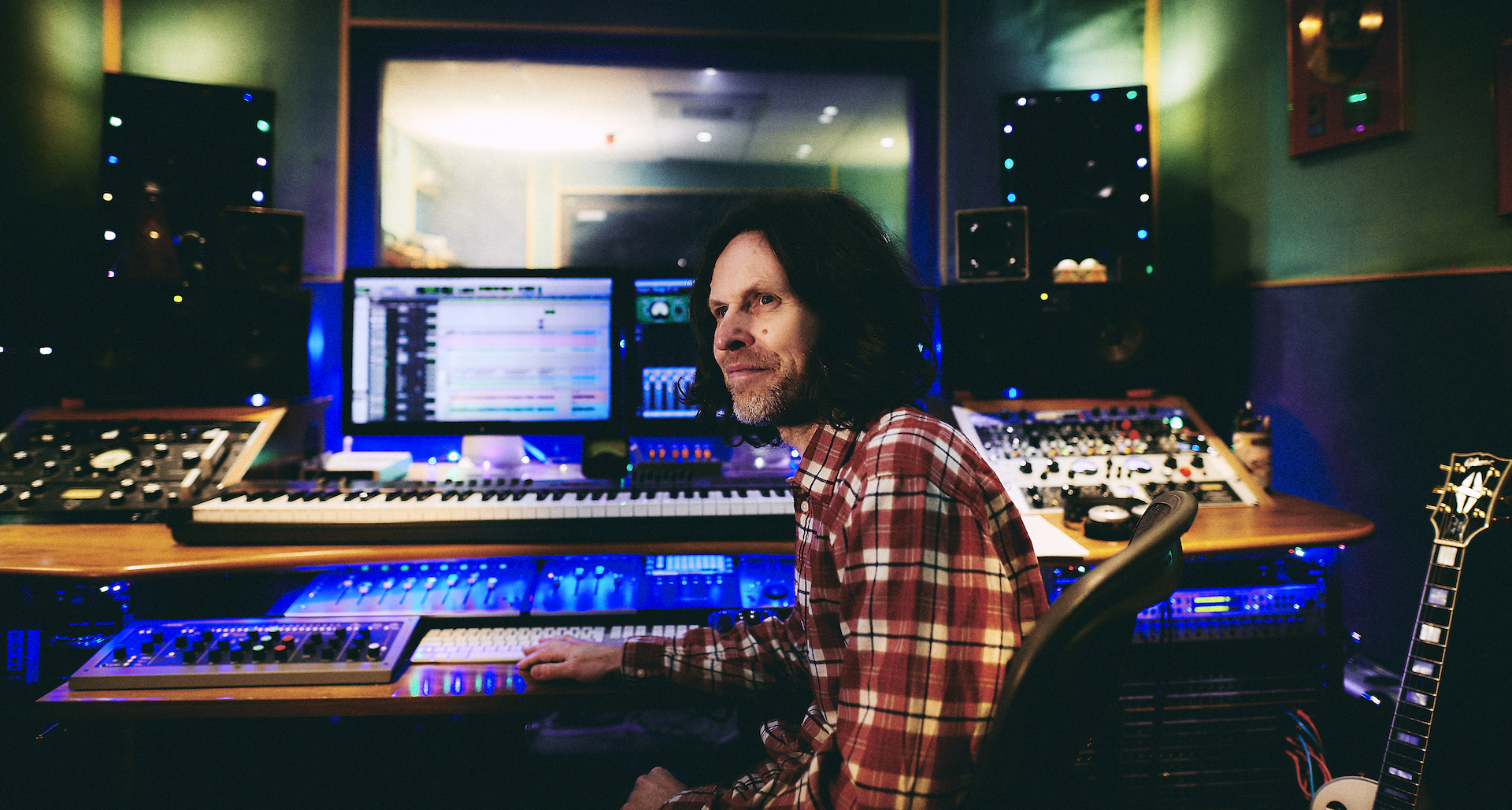 Aliens I previously mastered the fabulous 2019 Aliens album "Terradome" which was masterminded by multiple award-winning film maker and...
EZ Basic I have collaborated with indie/psych-pop band EZ Basic for over a decade. Now essentially a solo project...
Sam Lee Last year's fabulous Old Wow album produced by my old mate Bernard Butler has been received with...
Colin Vearncombe aka Black The late Colin Vearncombe was an incredible musician and songwriter. He had a huge hit...
New release! https://youtu.be/3vMoWQ9lOa4 A regular client, the slightly mysterious baritone singer, musician and songwriter Virgil Deuce recently sent me...
Charlie Hula The very talented Charlie Hula has sent me a few fabulous things to master over the last...
Out Now! Buy on iTunes: https://music.apple.com/gb/album/sailing/1573887761?i=1573887764 Donate: https://uk.virginmoneygiving.com/fundraiser-display/showROFundraiserPage?userUrl=singforseafarers&pageUrl=1 Interview in Tradewinds: https://www.tradewindsnews.com/interviews/sailing-through-the-headwinds-how-ince-put-together-charity-single-in-a-pandemic/2-1-1029666 Stop Press! Book your tickets for the...
Producer, studio owner, keyboardist and arranger Josh Moon has now involved me in several fabulous recordings with Welsh Of...
Stop Press! Tim's Twitter Listening Party on Thursday June 17th 2021 at 9pm. Follow #timstwitterlisteningparty and @George_Shilling for the...
Natasha John Natasha has a new (third) single out "Calon Lan" which I mastered. Hear it via her Linktr.ee...
DJ Billy Millings Billy has been expertly DJ-ing for many years, with radio shows, club appearances, alongside creating his...
New Video! (mix and cello by me...) https://youtu.be/F1CeX1dQRSo The Gorstey Lea Street Choir The band name The Gorstey Lea...
Josh Moon arranged and produced a terrific track with Welsh Of The West End at the end of last...
Zemfira I mastered a triple-live album for Zemfira in 2016. Since recording her first album in 1999, Zemfira has...
New Release! Mark has recently released a beautiful new song, recorded, mixed and mastered by me, and featuring a...
The Bartells These Shropshire lads got together about 6 years ago. Towards the end of 2020 their main man...
Rosetta Fire I've worked with Warwickshire band Rosetta Fire a few times over the years. I've produced recordings for...
Arterne CIC My lovely partner Vanessa's friend and former colleague Cindy Willcocks has won many accolades. Recently she made...
James Passey I have been producing tracks for James Passey for a few years. We recorded a fantastic song...
I have mastered tracks for Druv over the last few years. Calum MacColl and Greg Haver produced many of...
John Leckie and I have known each for many years. We have worked together a few times. I engineered...
Luke Haines has released music under different band names like The Auteurs, Baader Meinhof and Black Box Recorder. He...
Above is the excellent and brand new video for the latest song by Dirty Slippers, with additional production, mixing,...
I have been working with the wonderfully talented Josh Moon for a number of years. We met when he...
Although I was busy carving a path as a producer in 1990, I couldn't turn down the opportunity to...
After working with amazing drummer Gavin Harrison on another project, he recommended me to Steven Wilson and I was...
New Video Here's David's fabulous brand new video for a song from the album-before-last – featuring some cello from...
In 2016 my name appeared on a beermat! 
Mike Finnigan The lovely Mike Finnigan, a Bank Cottage regular, was recently in touch again to revive a song...
I produced, engineered and mixed a bunch of recordings with these lovable Swedes in the 1990s. On about four...
Just landed – super looking vinyl and CD copies of the fantastic KB Bayley album that I mastered recently. Artwork...
Yes, you might be surprised to learn that I'm credited on a James Brown record – which I am...
After the success of Grand Prix, Teenage Fanclub set about the follow up with the same producer David Bianco....
I met Sleeping Souls drummer and latterly Sad Song Co all-rounder Nigel Powell many years ago. This was through...
Jamie is a great producer/engineer working out of JBJ Studio who I've had the pleasure of doing a few...
Been thoroughly enjoying this Podcast from the progmaster general Steven Wilson – I worked with him recording all his guitars...
I performed in a version of Goodbye Pork Pie Hat at Sophia Dady's wedding – her son played Sax...
I collaborated with Stornoway on most of their releases since their first album, there's a great old Sound On...
After joining the informal Tuesday Night Conversation Club (which mainly involved imbibing copious quantities of ale) with Steve and...
While working on Teenage Fanclub's album, newly signed labelmate Bernard came to hang out with us at AIR Studios...
After I had produced a number of tracks with Vega 4 they set about a collaboration with dance music...
I got drafted in to add some overdubs and mix a few songs for Vanishing Point, including the hit...
Sadly I can't lay claim to have had any involvement in You Get What You Give, one of my...
I engineered two mixes with Marc and Martyn Ware (formerly of Human League, Heaven 17) at Strongroom Studios in...
After working with Sally Oldfield and Henry Jackman for a number of weeks at Mike's studio in Chalfont, Mike...
This project was the brainchild of my near neighbour the lovely late Kenny Young, co-writer of Under The Boardwalk,...
Andy is brother of Radiohead's Thom Yorke. His solo album Simple was recorded and mixed by me at Bank...