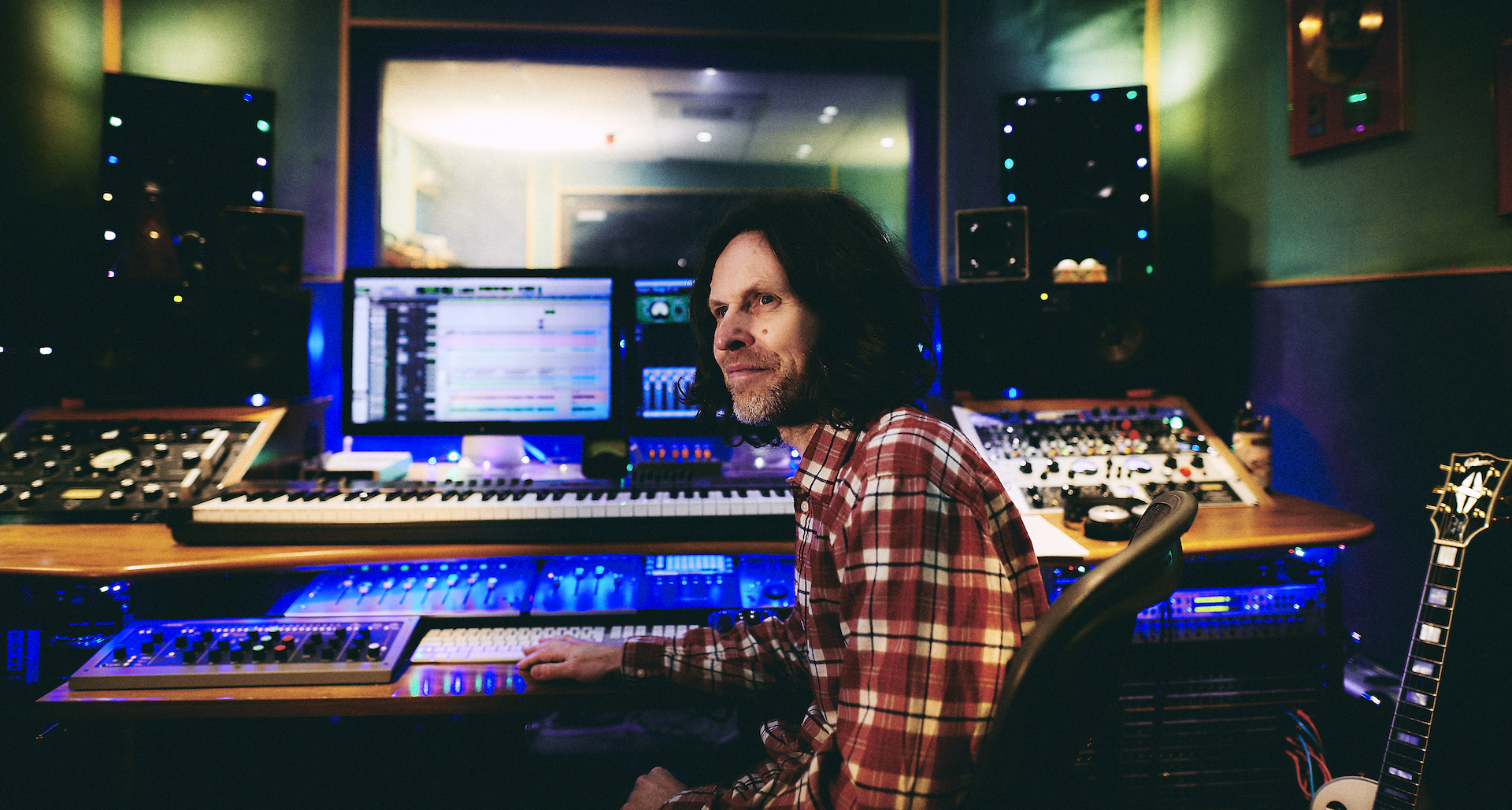 Billie Bottle's Temple of Shibboleth Billie Bottle I first met the engaging Billie about 20 years ago at Steve...
New Single! I have mastered Chris Wardy's fabulous debut album "Eyes Half Closed" and the first single "Split In...
New Single! Lauren Ray was a regular visitor to my old Bank Cottage studio and we recorded some fabulous...
Carmelo Alfano I first met and worked with Carmelo over 20 years ago when I had a bedroom studio...
Clash Of The Twang In the Summer of 2021 I happened to see Clash Of The Twang play an...
New Single: "Save My Soul" https://youtu.be/-4_fFom6NEg The Black Skies These two guys are from York and formed this terrific...
Ambient Jazz Ensemble Colin Baldry, the genius behind the Ambient Jazz Ensemble, first approached me to mix the 2014...
One City Music Group I've been mastering tracks for DJ Billy Millings since the summer of 2020. In 2021...
The Ideas This fabulous three-piece indie rock combo came to me way back in December 2018 to record an...
New Single and Video! Hear Charlie's latest single – above is the terrific live session – the studio version...
Amoeba Teen Mark Britton from the band Amoeba Teen got in touch back in August 2021 to enquire about...
David Lee Johnson David is a Manchester-based singer-songwriter who had recorded a bunch of songs but wasn't entirely happy...
Carpark Very excited to report that I mastered the fabulous new single from Carpark, Happy For A Day. Stream...
New Video for 'Seagulls'…! https://youtu.be/Js2cczgybT8 Viscula Vitali Malyshko from Viscula contacted me a couple of months back... He is...
New Release - Nothing This fantastic new song was recorded at my Devon studio with just Tim and I...
EZ Basic I have collaborated with indie/psych-pop band EZ Basic for over a decade. Now essentially a solo project...
Sam Lee Last year's fabulous Old Wow album produced by my old mate Bernard Butler has been received with...
Colin Vearncombe aka Black The late Colin Vearncombe was an incredible musician and songwriter. He had a huge hit...
Virgil Deuce The slightly mysterious baritone singer, musician and songwriter Virgil Deuce has been sending me terrific, quirky tracks...
Charlie Hula The very talented Charlie Hula has sent me a few fabulous things to master over the last...
Out Now! Buy on iTunes: https://music.apple.com/gb/album/sailing/1573887761?i=1573887764 Donate: https://uk.virginmoneygiving.com/fundraiser-display/showROFundraiserPage?userUrl=singforseafarers&pageUrl=1 Interview in Tradewinds: https://www.tradewindsnews.com/interviews/sailing-through-the-headwinds-how-ince-put-together-charity-single-in-a-pandemic/2-1-1029666 Stop Press! Book your tickets for the...
Producer, studio owner, keyboardist and arranger Josh Moon has now involved me in several fabulous recordings with Welsh Of...
The Year Is 1990… …and I had had some success, by the age of 21 moving up from assistant...
Natasha John Natasha has a new (third) single out "Calon Lan" which I mastered. Hear it via her Linktr.ee...
DJ Billy Millings Billy has been expertly DJ-ing for many years, with radio shows, club appearances, alongside creating his...
Christmas Single! In The Bleak Midwinter by The Gorstey Lea Street Choir Here's what the chaps have to say...
Josh Moon arranged and produced a terrific track with Welsh Of The West End at the end of last...
Latest: Renata's CACTUS (OST) by Zemfira and Dmitry Emelianov I just mastered this mini-album by Zemfira (now based in...
New Release! Mark has recently released a beautiful new song, recorded, mixed and mastered by me, and featuring a...
The Bartells These Shropshire lads got together about 6 years ago. Towards the end of 2020 their main man...
Rosetta Fire I've worked with Warwickshire band Rosetta Fire a few times over the years. I've produced recordings for...
Arterne CIC My lovely partner Vanessa's friend and former colleague Cindy Willcocks has won many accolades. Recently she made...
James Passey I have been producing tracks for James Passey for a few years. We recorded a fantastic song...
Druv Kent Wanna Love Again is the fabulous new single from Asian megastar Druv which I recently mastered. The...
John Leckie and I have known each for many years. We have worked together a few times. I engineered...
Luke Haines has released music under different band names like The Auteurs, Baader Meinhof and Black Box Recorder. He...
Honest Kid The products of our Abbey Road labours have finally been unleashed! Here is Honest Kid, the first...
I have been working with the wonderfully talented Josh Moon for a number of years. We met when he...
Although I was busy carving a path as a producer in 1990, I couldn't turn down the opportunity to...
After working with amazing drummer Gavin Harrison on another project, he recommended me to Steven Wilson and I was...
New Video! This is the last track from David's 'Shooting For The Moon' album, featuring some cello by me...
In 2016 my name appeared on a beermat! 
Mike Finnigan The lovely Mike Finnigan, a Bank Cottage regular, was recently in touch again to revive a song...
I produced, engineered and mixed a bunch of recordings with these lovable Swedes in the 1990s. On about four...
KB Bayley The second album I have mastered for the wonderful KB Bayley is out now! Flatlands can be...
Yes, you might be surprised to learn that I'm credited on a James Brown record – which I am...
After the success of Grand Prix, Teenage Fanclub set about the follow up with the same producer David Bianco....
Frank Turner My old friend and some time Sleeping Souls drummer Nigel Powell persuaded Frank Turner to let me...
Jamie is a great producer/engineer working out of JBJ Studio who I've had the pleasure of doing a few...
Been thoroughly enjoying this Podcast from the progmaster general Steven Wilson – I worked with him recording all his guitars...